Space Puzzler
Space Puzzler is a mobile VR game built for Google Cardboard. This project is a "Simon Says" type of puzzle. The user is in a space station and and encounters a set of 5 orbs highlighted with a spotlight, these light up in sequence and the player must repeat it to "open the pod bay doors".
The final version of the game ended up being very successful. A user with no previous VR experience navigated and played the game with no issues. In that regard, the design process was a outstanding.
Considerations
The considerations for this project focused mainly on the design and iterative process using constant user testing to improve the final version of the game.
THE PROCESS
Statement of purpose:

Puzzler is a VR mobile game for novice VR users. It challenges them to solve a simon-says like puzzler in a new way. 
This user persona focuses on a new VR user. Google Cardboard games are normally for people who have yet to experience VR on their own or are new to the concept in general. Although, Cardboard can turn people off from VR because of the low-quality and sometimes mediocre experiences learning how to design and development to a high bar on a low performing platform only helps create a better mindset when building for room-scale and/or 6DOF.
SKETCHES:
Level Design
This is a sketch of the general idea of the game, where the player starts, enters the spaceship, solves the puzzle and enter the computer room. Once I started building this out, I adjusted this slightly in that I started the user inside the ship rather than outside.
These sketches are some ideas for the orb combinations. I want to eventually update the game to randomly generate different arrangements to give the game more dynamic. 
USER TESTING:
The test and the user cases: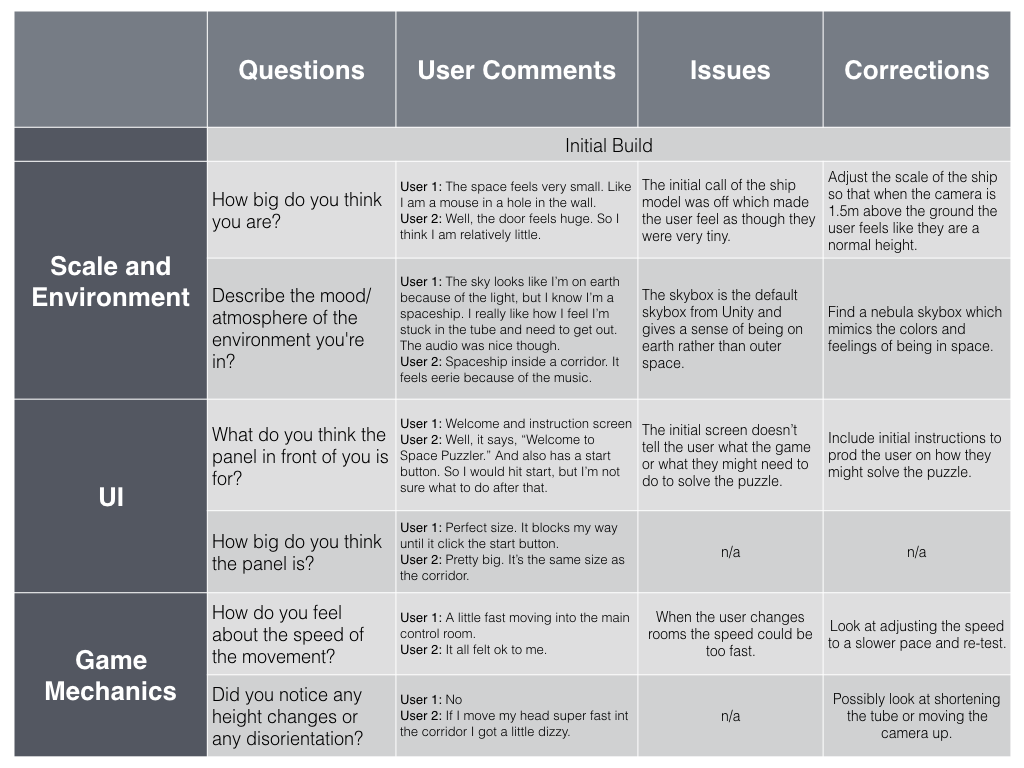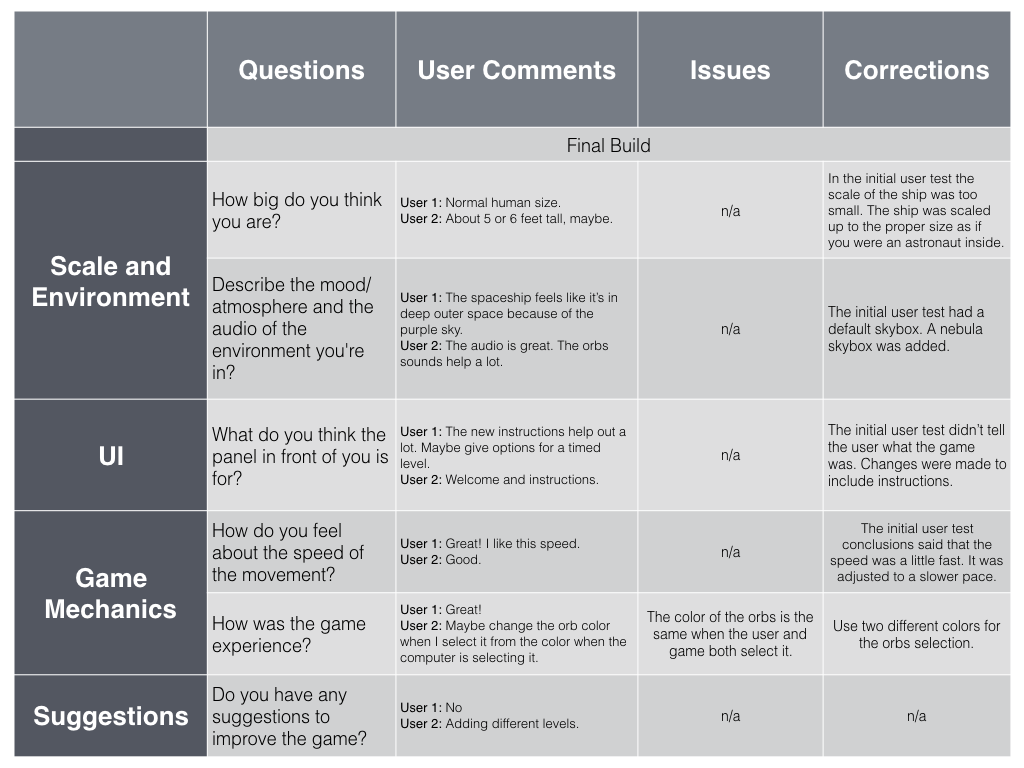 BREAK DOWN OF THE FINAL PIECE:
Considering all the recommendations made from the user tests, the final piece change slightly in scale, UI, and audio. The design of this mobile app took into consideration the user's comfortability while experiencing the VR immersion, trying to avoid motion sickness, and relied on user testing and prototyping from early on.
Game walkthrough: https://youtu.be/f2OfZ3L-ipA
Next steps:
Randomize orb pattern on each restart

create a version where the number of orbs to be pressed increases

Scoring and timing mechanism to record high scores
Credits
Pod Bay Model
Avatar – ShareCG
Usage Rights: Unrestricted use
Specifications
Game Version — 1.0
GVR Version — 1.60
Unity Version — 2017.1.0p5