"Not Hotdog" – FUI
This is a fake user interface I did last week for a work hackathon. I wondered what the "Not Hotdog" app from Silicon Valley would look like in the Westworld universe…and this was born.
The window with the Hotdog was created in Cinema4D. I modeled the hotdog and used a grid for the background. I then rendered out the animation with the Cell Renderer and imported it into After Effects.
The rest of the motion UI work was added in After Effects and the UI work was made in Sketch.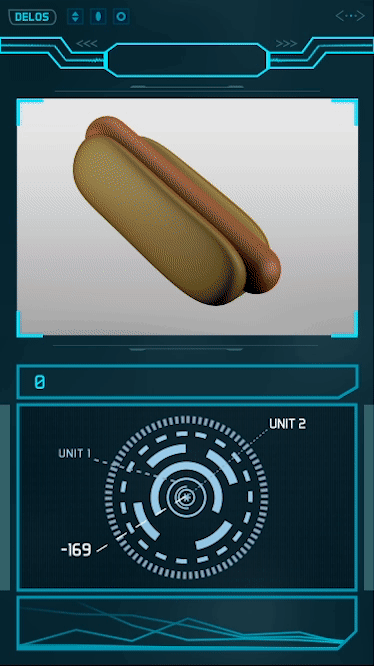 Sketch Artboard
Cinema 4D Still