HoloFlight
Seattle VR Hackathon 2017 – Boeing HoloLens Challenge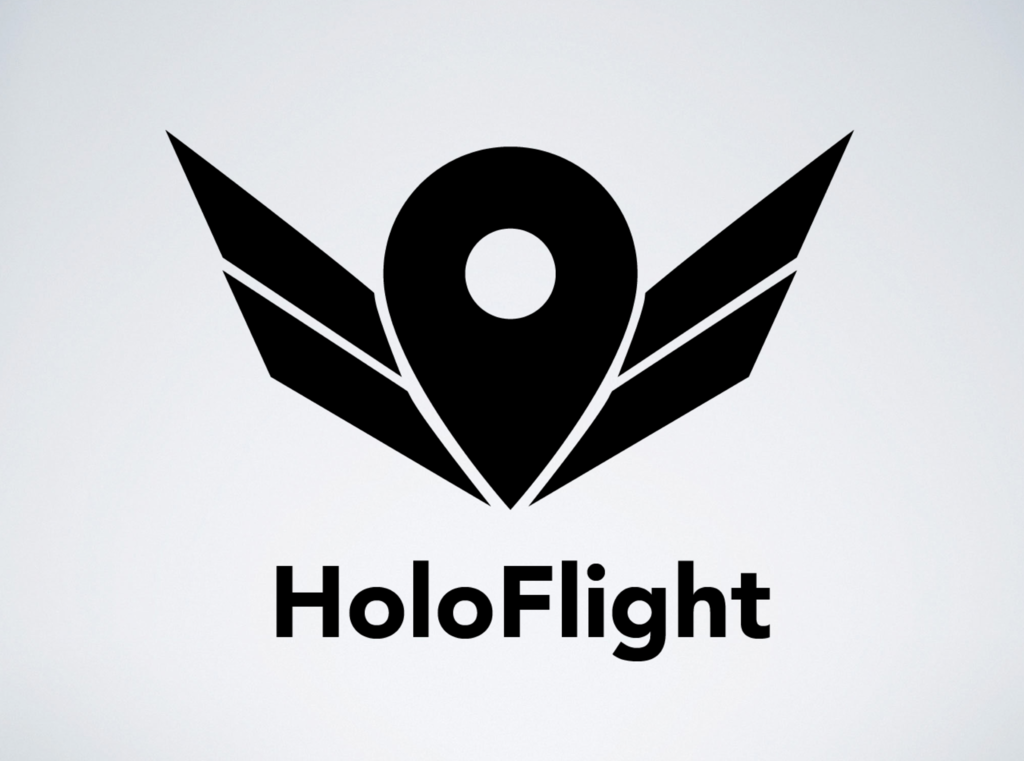 Ideation
The idea we came up with as a team for this challenge was to give the passengers who got the middle seats a possibility to tap into flight information, point of interest along the route so the air traveller can familiarize with the landscape, landmarks or urban areas he or she flies over.
Problem and Solution
Main Menu and Flight Tracker View

First View from the HoloLens (slow wifi caused low resolution)
How we built it:

This experience was built for the Microsoft HoloLens using Unity assets and other free online resources. We used Mapbox for the aerial map rendering (https://www.mapbox.com).
What we accomplished:
We were able to do a simple proof of concept of an air traveller seeing multiple points of interest as they are "flying" over the greater Seattle area, by gazing and then clicking to view the pop-up item info panel.
The pop-up info panel provides the information to make it attractive to "bookmark" the POI and store it for further exploration (road-trip, visiting museum, fine dining you name it). We also created some 2D mock-ups of the rest of the experience.
Formed a team of like-minded engineers who didn't know each other before the start of the VR Hackathon. We able to pitch as a team a mixed reality experience that transcends and connects with the future vision of Boeing's exploration of inflight passenger experience.
Most team members were new to working with the Microsoft HoloLens Mixed Reality device at the start of the project and went home after 32 hours of hacking with a deeper knowledge of how to develop a mixed reality experience for the aviation industry.
Unity Test with Mapbox
Team Members:
Mark Kinsman – Main developer. Brought everything into Unity
Andrea Silverman – Researched/analyzed the current in-flight experience for passengers. Co-designed the logo
John Scacciotti – Research and assembly for locale/landmark directory.
Shuai Cao – Worked on the use of Mapbox generate terrain
Sacha Retif – Research and assembly for locale/landmark directory.
Stephanie Hawn – Overall UX of the in-flight experience, helped with UI panels in Unity, and co-designed the logo
The Seattle VR Hackathon ran over the weekend of April 21-23, 2017.
We took home to 1st prize for "Passenger Experience for Air Travellers"